Promotional SMS Pricing
Bulk SMS Promotional – Pricing
Promotional Route for Marketing, Campaning, Branding & Other Advertisement.
No setup costs | No license costs | No monthly costs | No sender ID | FREE Integration Code with 5,000 Credits pack | You just pay a small fee per SMS | Rs. 1260/- Onwards

SMS Pack
Rate/SMS(Ps)
Amount
Tax Amount (14.5%)
Validity
Total (Including Tax)
Order
5,000 SMS
0.22
1100/-
159.5/-
Unlimited Validity
1260/-
Buy Now
10,000 SMS
0.22
2200/-
319/-
Unlimited Validity
2519/-
Buy Now
25,000 SMS
0.20
5000/-
725/-
Unlimited Validity
5725/-
Buy Now
50,000 SMS
0.18
9000/-
1305/-
Unlimited Validity
10305/-
Buy Now
75,000 SMS
0.17
12750/-
1849/-
Unlimited Validity
14599/-
Buy Now
1,00,000 SMS
0.15
15000/-
2175/-
Unlimited Validity
17175/-
Buy Now
5,00,000 SMS
0.14
70000/-
10150/-
Unlimited Validity
80150/-
Buy Now
10,00,000 SMS
0.13
130000/-
18850/-
Unlimited Validity
148850/-
Buy Now
Looking for higher volume? Call us on +91-9312406920 * Prices are subject to change without notice. Pricing and availability may vary.

We will match or improve on any prices – just ask! We offer India's most feature rich, fast, and reliable Bulk SMS service at a very fair price. Our web-based software is 100% free forever, you simply purchase top-up SMS as and when required. We use fast & quality connections to mobile networks to guarantee the fastest deliverability of your SMS.
Signup Process for Promotional SMS:
Choose your package & make payment using "Buy Now" option in above pricing table.
* Your A/c will be activated instantly. For any queries, call +91-11-47320758
Please Read Our Terms & Condition.
Our Awesome Features :
Not to mention, you'll have hands on experience with India's most beautifully designed Enterprise Messaging Panel with all the services under one roof. You can Send SMS, receive SMS or Missed calls on our Virtually hosted numbers, send automated responses, etc. Our API's are most user-friendly that you can build applications in matter of minutes (literally) with the help of our sample files on all programming languages. Our features includes..,
| | |
| --- | --- |
| Most User Friendly Interface | Lightning fast Delivery in ~10 Seconds |
| Customized Sender ID | 100% Delivery on Active Numbers |
| Powerful API's | Send to 5 Lakh+ Nos at Once |
| 99.99% Server Uptime | Send Scheduled SMS |
| Network Redundancy | Send Group SMS |
| Dedicated Speed for Huge Campaigns | Upload from Excel file |
What makes SMS.aspldelhi Stand out
Oh Yes!! Every Tom, Dick & Harry provides SMS Services. So what makes SMSGATEWAYHUB™ stand apart from the rest of un-healthy crowd? Matter of Fact: There are less than 10 actual sms service providers in India with their own infra-structure. So who are the rest? Simple, they're the resellers of one company or other claiming themselves to be the actual service providers.
STEPS
SENDING SMS WITH

SMS.aspldelhi

SENDING SMS WITHOUT

SMS.aspldelhi

Turn Around time
Go Live! within 30 seconds and start sending messages instantly
It takes you minutes for account activation and hours/days for sender ID activation
Login process
Simple, quick and easy signup
Long registration process. Confusing forms
Integration & API
Create your app (or) integrate with existing apps seamlessly, in less than a hour
You need to invest time & money on developers to integrate
Technical Know how
No technical knowledge required
Technical know how required for integration
Affordability
Affordable rates 'with' proper service and support. No Setup cost. No hidden fees.
You'll either find a provider with insane rates (or) a low quality service with fancy rates ending up with no sms delivery
Customer Support
Award winning hybrid one point sales-cum-support team to answer your queries instantly.
No one cares about you after that cool guy made a superb sales pitch and got you in!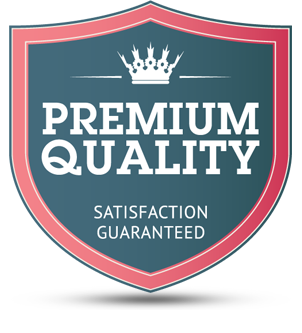 Important Awareness Notice: Don't be Fooled by Fake SMS Companies. We found that many new as well as few established companies are selling SMS @ very low cost which is below the industry standard, In this regard we would like to reveal the exact trap behind these companies.
Delivery Cut Off System: If you bought 1 lakh SMS at 5 paisa and when you send 1 lakh SMS they will submit only 50% ( or less ) to the SMSC for delivery and they also update fake delivery reports. In this regard we humbly request you to please stay away from those companies and don't compare them with us as we are distinctly ahead from them and always committed to provide industry BEST SERVICE & SUPPORT with competitive & lowest possible best price.
Try it FREE for 10 days